Description
Au-Tomotive Gold LED Flashlight Keychain

This stylish key chain has a graphite gray finish and features the Chevrolet name and bow-tie emblem laser etched onto the top of the key chain. Accompanying these features are chrome accents throughout that make this item very attractive to say the lest.
Aside from the cosmetic appeal of this item is the four built-in LED bulbs to help open locked doors, locate items, and other general actions while burden by darkness. These four LEDs create a surprising amount of light and is sure to pay itself off in usefulness in no time.
Solid construction
Graphite finish
Laser etched official Chevrolet name and bow-tie emblem
Four built-in LED lights
Tasteful chrome accents
Providing high class style and functionality with a rough and tumble design gives you this handy and cool looking key chain from Au-Tomotive Gold.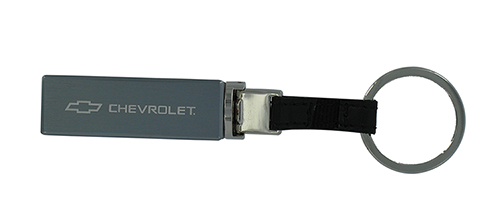 Sale Price: $18.00
LED Flashlight Keychain