Description
Urethane Smoothie Front Fascia With Retro Grille 2001-2005

OUT OF STOCK

The PTEAZER Bumperette or Smoothie Front Fascia has been designed to utilize all factory mounting locations for simplicity and ease of installation. The installation does not involve any disconnecting of airbag sensors.
Our Grilles will give you approximately 20% increase in airflow. Great for any engine, especially the PT Turbo. With any forced induction (turbocharged, supercharged or nitrous) application, the cooler and denser you can make the air coming in will not only achieve better performance numbers but will help reduce under the hood heat. You can increase the life expectancy of your engine by reducing the under the hood temperatures. So whether you are using your PT for sporting around town, racing at the track or going on a long cruise, our grilles will help you see the full potential of your cars power. We choose the finest materials to ensure consistent quality and lasting durability. Every part is hand fit to further ensure ease of fit and mounts to the original factory attachments locations for easy installation for the professional installer. Several hours of detailed work go into each grille. The grille is primed and sanded before it's shipped. The extra work we do eliminates several hours of prep work for the painter.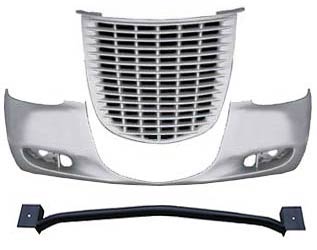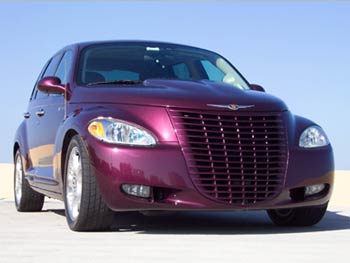 Smoothie
Price: $1589.99
OUT OF STOCK
Bumperette Or Smoothie Front Fascia With Retro Grille
About $275.00 to ship very large box