Privacy Policy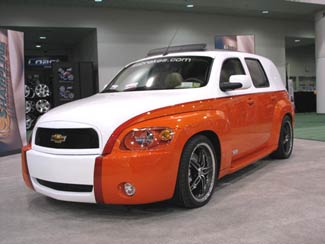 Privacy & Our Subscription E-mail List:
We are committed to protecting your privacy. We use the information we collect on the site to make shopping at CruiserMotorSport.com possible and to enhance your overall shopping experience. We ask for your e-mail address to communicate updates, site additions, and other information pertaining to the CruiserMotorSports website. We will not sell, trade, or rent your personal information to others.
If you no longer wish to receive e-mail updates from CruiserMotorSports, please send us an e-mail at CruiserMotorSports with "unsubscribe" in the subject line. Please allow 2-3 weeks for your name to be removed from our database.
Confidentiality:
CruiserMotorSports policy is to respect and protect the privacy of our users. This policy statement tells you how we collect information from you and how we use it. Using the Internet should be an exciting and fun experience and we want to help you make it so.
We do not rent, sell or exchange e-mail addresses.
Here's what we collect and how we use it:
When you visit our site, our web server automatically recognizes only your domain name, but not your e-mail address. We collect the domain name and monitor general site use and traffic patterns to improve our web site and information content. The information we collect is used for internal review and is then discarded. We may use collected data to customize the content and/or layout of our pages for future site updates and enhancements to CruiserMotorSports (www.cruisermotorsports.com).
If elements of our privacy policy change, we will post the policy changes to our web site. If you are concerned about how your information is used, you should check back at our Website periodically.
Onine Security:
Protecting your information is a priority here at CruiserMotorSports.com. We use Secure Sockets Layer (SSL) to encrypt your credit card number, name and address, so only CruiserMotorSports.com is able to decode your information.
To be sure your connection is secure, look at the bottom status bar of your browser window. If you see an unbroken key or a closed lock (depending on your browser) the SSL is active and your information is secure. Most browsers offer additional security alerts, as well.
With regard to overall security, we always use industry standard encryption technologies when transferring and receiving data exchanged with our site. The facilities that house our servers are physically secured to protect against the loss, misuse or alteration of all data and information collected.
Ordering Via Fax:
To order via fax, simply follow the instructions, you will see a summary of your order and allows you to fill in your shipping and billing information. Print the page out, fill in your information before printing and fax it to us along with your credit card number, expiration date, and signature next to the total to be charged to the card. Agreement with the Terms and Conditions is implied when you fax in an order. Our fax number can be found on the Contact Us page.
Ordering Via US Mail:
To order via US Mail, follow the same instructions as for a fax order, but include a check or money order drawn in US dollars and send it to us at the mailing address listed in our Contact Us page. We cannot process checks or money orders drawn in foreign currencies. Please inquire with your bank about purchasing a money order or cashier's check drawn in US funds. There are no additional charges for ordering by US Mail. Orders paid with money orders will be shipped when received. Orders paid for by check will not ship until your check has cleared our bank.
Comments or Questions: 
If you have any comments or questions about our privacy, send an e-mail to us at: CruiserMotorSports
Tell us what you think:

At CruiserMotorSports we welcome your questions and comments about privacy. Please send your privacy inquiry here.