Description
Performance Live Wire Spark Plug Set, 2001-2010
Livewire's high-performance plug wires from Performance Distributors are high-quality wires that can handle the most powerful applications. They come with a variety of features that make them superior to ordinary plug wires. Livewire's have a spiral-wound core that prevents electronic interference. They have a very low resistance (300–350 ohm/ft), allowing optimum spark travel. Livewire's can be used with delay boxes and stutter boxes.
These wires feature space-age, heat-treated glass braid sleeving that insulates them from exhaust heat. This sleeving is nonflammable and provides protection from a range of -76 to +1400 degrees Fahrenheit. It is also resistant to chemical corrosion and moisture. Durable silicone jackets and insulation make Livewire's long-lasting. Dirt and moisture is kept out of the wire terminals, thanks to heat shrink tubing placed between the boot and the sleeving. They also come with easy-to-use swivel boots.
Livewire's are custom-fit, with no add-on sleeves or assembly required. The wires have the number of the correct cylinder on both ends, making installation and removal simple. They are available in an assortment of colors.
Spiral-wound core prevents electronic interference
Low resistance allows optimum spark travel
Can be used with delay and stutter boxes
Glass braid sleeving provides insulation from exhaust heat
Sleeving resists corrosion and moisture
Includes silicone jackets and insulation
Heat shrink tubing protects wire terminals
Swivel boots included
Custom fit
No assembly required
Available in an assortment of colors
With all of these great features, you know you're getting the best when you choose Livewire's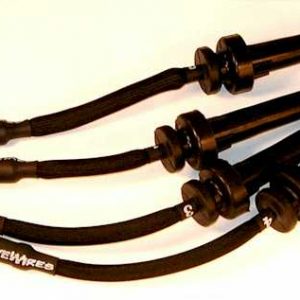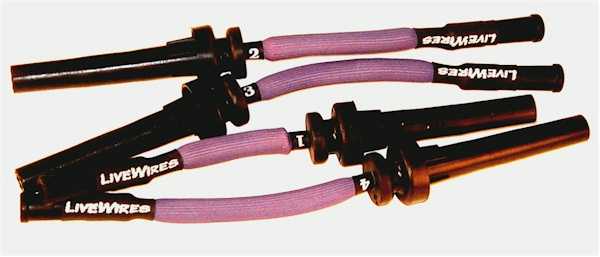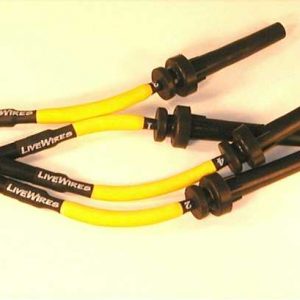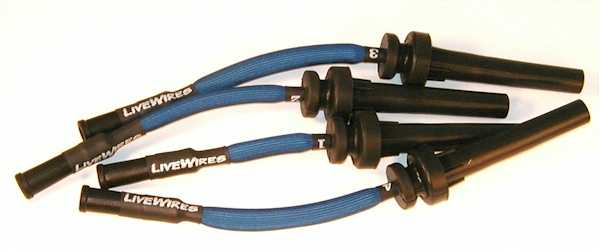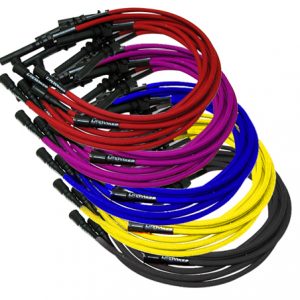 Price: $129.99 Complete Set
Live Wires Performance Plug Wire